Read our latest roundup of food recalls impacting the US, Canada and Ireland, including several cases of listeria monocytogenesallergens not being included on the label and incorrect cooking instructions.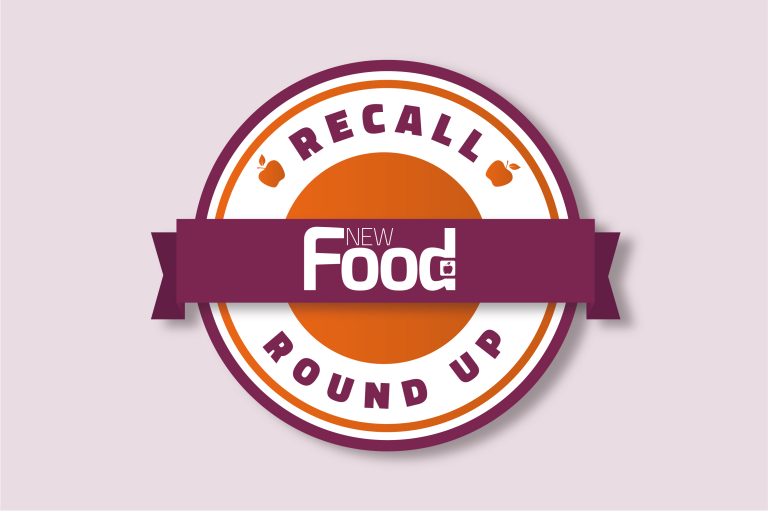 This week there has been multiple cases of listeria monocytogenes and incidences of incorrect labelling. Here's what you need to know…
Undeclared allergens
In the US, World Variety Produce Inc. has voluntarily recalled select lots of Melissa's Dutch Red Potatoes with Dijon Mustard Sauce because it contains undeclared egg.
The product was distributed in the following states: Arizona, California, Florida, Iowa, Idaho, Kansas, Louisiana, Mississippi, Montana, New Jersey, Oklahoma, Texas, Utah and Washington.
Although no illnesses have been reported to date, the product is still a hazard to anyone with an egg allergy or severe sensitivity to egg.
Customers who have purchases Melissa's Dutch Red Potatoes with Dijon Mustard Sauce with a new weight of 1LB 1.7OZ (502g) and the UPC code 0-45255-15221-0 have been urged to dispose of and destroy products with the following best before dates:
08/15/22
08/20/22
08/22/22
08/29/22
02/09/22
05/09/22
11/09/22
09/18/22
09/26/22
01/10/22
09/10/22
Meanwhile in Canada, the Viana brand's Veggie Cevapcici has been recalled due to almond not being declared on the label.
The recalled product has been sold in British Columbia, Alberta, Saskatchewan, Manitoba, Ontario, and Quebec, but may also have been distributed in other provinces and territories.
Customers have been advised not to consume the product if they have an allergy or sensitivity to nuts. They should not serve, sell or distribute the product, instead they should throw them away or return them to the store they purchased them from.
listeria monocytogenes
This week there have been several recalls relating to the pathogen listeria monocytogenesincluding US-based company GHGA, which is recalling various ready-to-eat vegetable products.
On 16 September 2022, GHGA was notified by its laboratory that a single sample of its product tested positive for listeria monocytogenes.
The recalled products are as follows:
Asparagus Saute
Diced Bell Pepper and White Onion
Diced Red Onion
Fajita Mix
corn party
Hamburger Fixins
Hatch Chile Guacamole Blender
Large Medium Sauce
Large Mild Chunky Guacamole
Large Mild Sauce
Mango Habanero Blender
Medium Hatch Sauce
Mexican Style Layered Bean Dip
Mild Guacamole Blender (13oz and 9oz)
Mushroom Stir Fry Blend
Seasoned Squash Onion & Dill
Small Medium Hatch Chile Pico de Gallo
Small Ranch Tray with Dip
Snacking Pepper
Spicy Guacamole Blender
Steak Topper
3 Skewer Veggie Kabobs
Tri Pepper Blend
Vegetable Bowl.
For more information, including the aforementioned products size, UPC code, sell-by date and lot code, refer to the affected product's table on the FDA website here.
The products are no longer available in stores as the sell-by date has expired, however, consumers may still possess these items at home. Products were primarily sold in Kroger stores in the produce or deli sections in the states of Alabama, South Carolina and Georgia.
GHGA has also notified Kroger and, consequently, stores have been directed to remove the product from shelves.
Customers who have purchased the products have been advised to dispose of them or return them to the place of purchase for a full refund.
Canadian company Fresh and Local has also recalled its Turkey, Bacon sub due to Listeria monocytogenes.
The recalled product is 205g, with UPC code 8 77838 48482 7. Best before codes include: 22SE21, 22SE22, 22SE25 and 22SE26. The product is said to have been sold exclusively in British Columbia.
incorrect cooking instructions
Meanwhile in Ireland, there has been a recall of Batch of Dunnes Stores Free Range Irish Chicken due to incorrect cooking instructions being printed on the label.
Products with a 1700g pack size, use by of 18 September and approval number IE 814 EC are being recalled.
Due to the product weight not being labeled correctly, the cooking time instructions are no longer valid.
Point of sale notices will be displayed in stores where the batch of implicated products were distributed.
related topics
Allergens, Food Safety, Health & Nutrition, Outbreaks & product recalls, Packaging & Labelling, Processing, Quality analysis & quality control (QA/QC), recalls, retail, Supermarket, The consumer